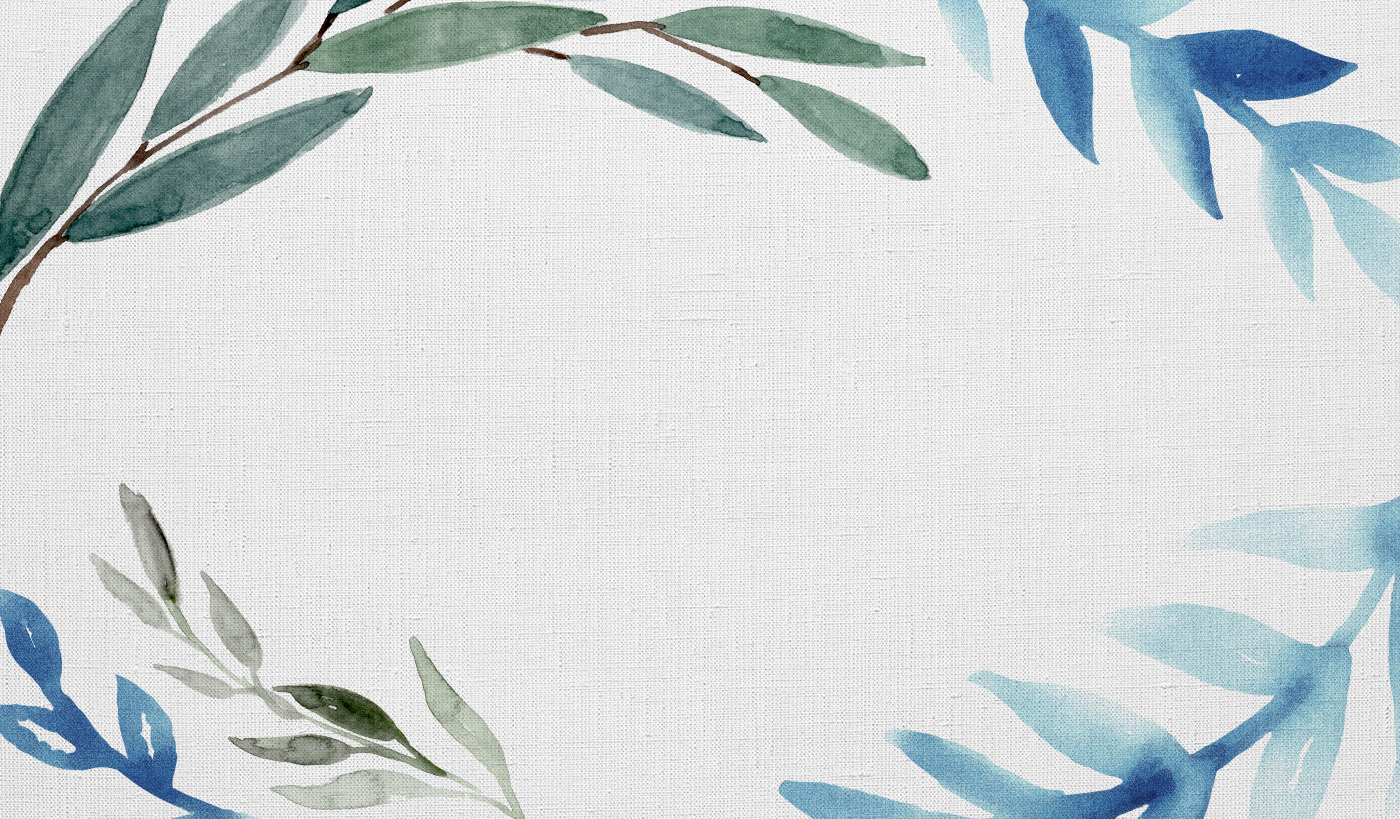 you can live with more
peace, health, & happiness
where you dwell
But how do you get started on the path to better living? Take 7 small steps.
Get a head start on making positive changes in every area of your life when you discover how to:
Make Change

Learn the 5-step process for making change that will help you start making progress toward greater wellness

Simplify Your Surroundings

Create room to breathe in your home so you can have more room for the life you want to live.

Start and End Your Day the Right Way

Set yourself up for success by focusing on your morning and evening routines.

Savor Solitude

Escape the chaos of life and recharge by setting aside intentional quiet time.

Get Back to Nature

Make an intentional effort to get outside and enjoy the mental and physical health benefits of nature.

Meditate on Scripture

Build a stronger spiritual foundation by reflecting on God's Word.

Start Connecting

Improve your physical and emotional well-being when you seek to grow your relationships with others.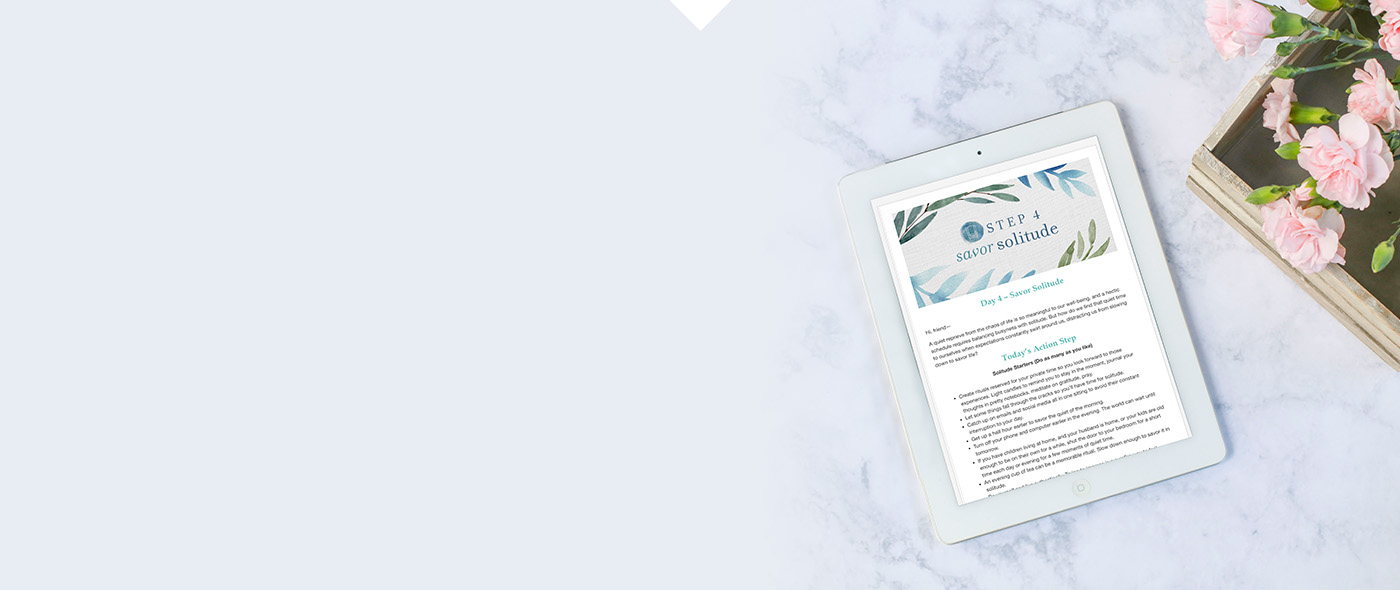 get 7 simple steps
to better well-being
Sign up for a one-week email series with simple tips and easy steps toward making lasting change in your life.
discover the connection
between home & body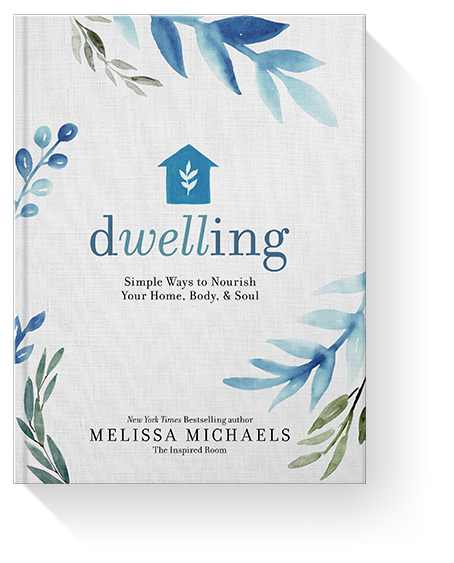 Melissa Michaels wants to show you how easy it can be to live a life that nurtures both your home and body, leading to a greater sense of purpose and well-being.
Dwelling will help you
learn to better care for your home environment so it takes care of you
make decisions that simplify your life
create more peace in your day
invest in relationships that make you feel positive, challenged, and supported
lean into faith for strength and renewal
When you discover the connection between your home and body and the action steps you can take to improve both, you'll be on your way to a more balanced and happy life.




tell a different story this year
Melissa Michaels invites you to do immeasurable good for yourself, your home, and others.
Explore simple ways to improve your well-being every day with this interactive journal. Each month, you will be inspired to set a plan of action using the calendar pages, reflect daily on the special moments you are grateful for, and journal your thoughts using guided prompts.
Dwelling Well makes an ideal companion to the Dwelling book or can be used all on its own.
Start telling a different story this year.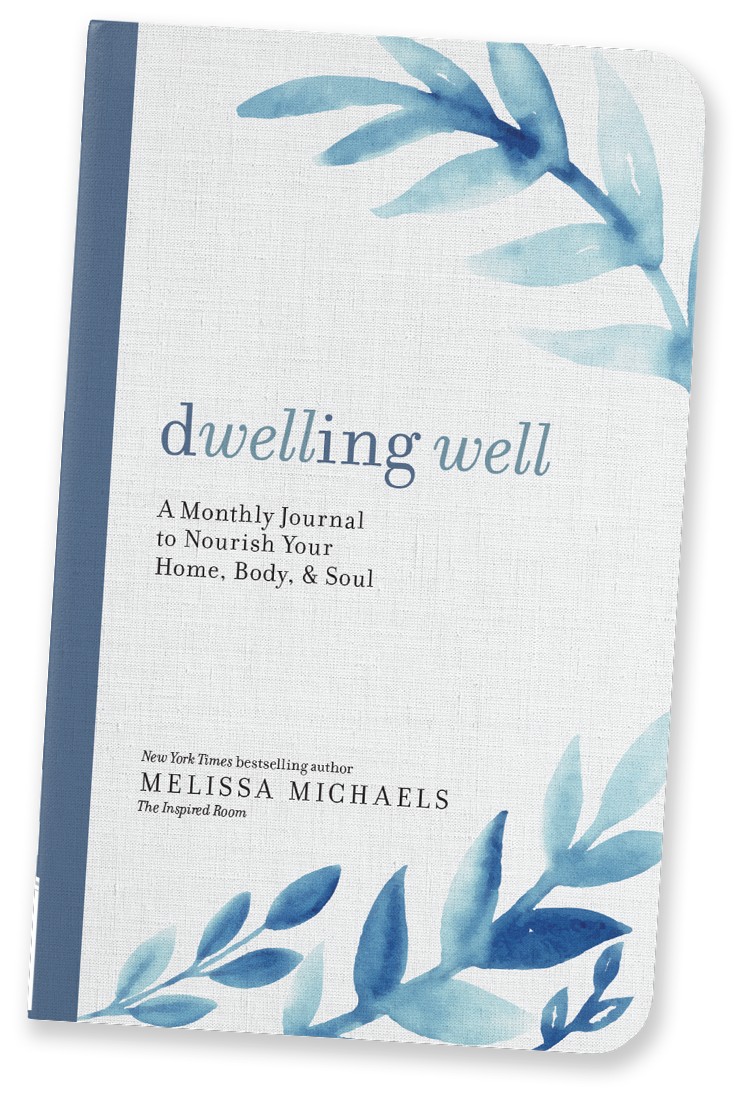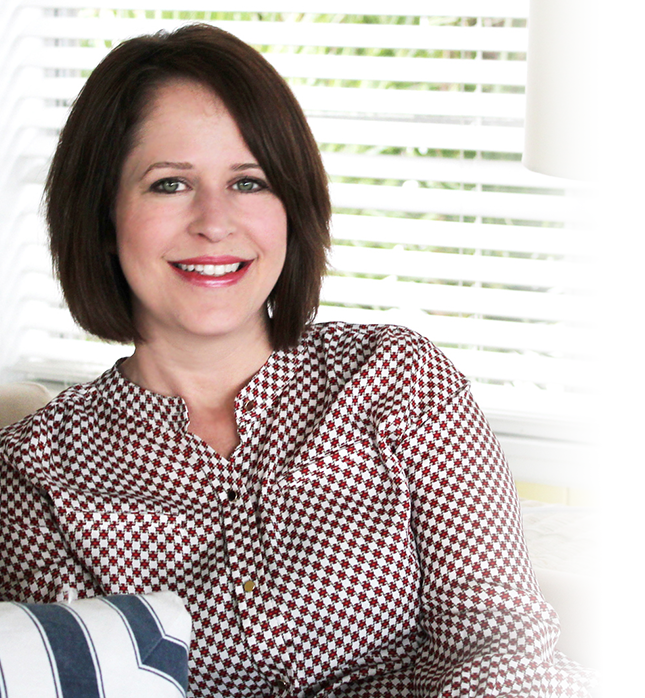 Hi, I'm Melissa Michaels,
creator of The Inspired Room
My philosophy has always been that our dwellings—both our home and body—are intricately connected. Each has the potential to inspire the other to be its very best. The relationship between how we feel, the way we live, and the home we live in is as inspiring as it is important. Join me as we explore the simple choices and changes we can all make to create a healthy, happy life.
Sign Up for 7 Days of Simple Changes
inspiration to dwell on…